Educational Partners
Mind Tree has collaborated with the best education partners to ensure optimum delivery of the required input aimed at all-round development of the child. Our privileged partners are:

A leading training institution in the area of Personality Development, MBA, IAS and other competitive courses, Bulls Eye provides 'learning beyond academics' to our students by organising Maths and English workshop that give our students an edge over others. Research has, time and again, proved that personal and professional success is a matter of what one learns outside the classroom.

A well designed programme for Kindergarten schools, KG-pro provides an exciting and dynamic learning environment by implementing innovative teaching system. It also aims at enabling the children to comprehend, read and think logically.

An integrated and interactive learning methodology based on Singapore Maths, 'Ignite Maths' is a learning approach that takes away the fear of Mathematics. It focuses more on conceptual understanding and clarity than cramming of formulae.

A new-age and highly innovative learning programme, 'Science Explorer' aims at producing books that eloquently explain the apparent 'missing link' between theoretical concepts and practical application. These highly descriptive and aptly illustrated books are student-friendly and cover all the aspects of scientific skills.

Radio Mind Tree is Ambala's first community radio station dedicated to bringing about a positive change in the society by promoting quality shows such as 'BookBugs' that adds value to book reading.

Our Life-skills partner 'Chalo Think Kare Foundation' promotes 'Thinking Through Philosophy' as a robust and effective learning method. This approach enables students to develop thinking, innovation skills and dispositions or temperament - prerequisites for a healthy living.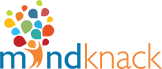 Our personality and performance in life are functions of our memory. 'Mindknack Learning System' focuses on the core objective of shaping our students into great performers by building their long term memories with a balance of the subjective, procedural and objective knowledge.