Mind Tree Academies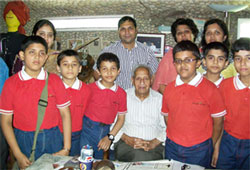 Along with providing an extreme amount on emphasis on co-curricular and extra-curricular activities during school hours, Mind Tree brings to its students a special set of Academies that provide training and exposure in special disciplines outside of school hours. Mindtree academies are open to students of others schools as well. This ensures interschool competition among the kids at the school level itself. Specialized coaches and trainers are hired to work with students so that they can excel in their chosen activities.
The classes are held during evenings at regular intervals and train students in the following activities, sports and interest areas:
Activites

•
Humanities & Art
: We believe every child has special talents, and a number of them are natural
when it comes to art. In order to give children the space to express themselves artistically, we
provide these classes.
•
Theatre
: As with art, theatre is another activity which brings out hidden talents in students and
makes them much more competent to express themselves. Considering the release it provides
to students, theatre can be a wonderful medium of expression and personality development.

•
Western and classical dance
: Who does not like to dance? Be it kids or adults, all like to shake
a leg. We provide dance training so that students operate in an environment that is filled with fun
and excitement coupled with learning.
•
Music
: Music is an activity for the soul and these classes provide an outlet for students who wish
to explore their vocal cords.
Sports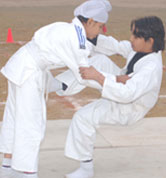 •
Karate
: Karate classes offer the perfect assimilation of self-defense and using the child's
energy constructively. Also, it helps in creating a physically stronger child, capable of taking
on more challenges.
•
Badminton
: Badminton as a sport has shown tremendous popularity in India and our
sportsperson are climbing new heights in this sport. Keeping up with the times, we provide
special badminton training to students through these academics.
•
Shooting
: Another sport that has done India proud on the international sporting scene,
shooting is an activity for the enthusiast and help the child build on virtues such as
concentration, hard-work and practice. Special coaches aids students to reach to the
next level in shooting.
The above are some of the initiatives taken by us to provide holistic learning to our students. Each one of them is delivered with care and attention for the students needs, and we stand by our belief that the all round abilities of students have to be continuously developed and worked upon.